The global business landscape is witnessing a remarkable transformation with the ongoing manufacturing shift from China to Vietnam. This strategic move is driven by the ever-growing desire to invest in Vietnam as a cost-effective and dynamic alternative to the saturated manufacturing industry in China. In this article, we will explore the compelling reasons behind this pivotal China manufacturing exodus and highlight the key sectors attracting businesses to invest in Vietnam, ultimately reshaping the Vietnam manufacturing landscape. This shift isn't just a passing trend; it's a tectonic shift with far-reaching implications.
Analyzing the Key Industries Shifting Production to Vietnam
Electronics and Technology
The electronics and technology sector's transition to Vietnam exemplifies the broader manufacturing shift. A prime illustration is Apple, the American tech giant, which has strategically diversified its supply chains. In an effort to reduce its heavy dependence on China, Apple has been assembling its products in Vietnam for several years, with plans to expand its presence and production volume in the country. Notably, Apple operates 11 factories in Vietnam through its Taiwanese partners. Companies like Foxconn, Luxshare, Pegatron, and Wistron are expanding their operations in Vietnam. During a meeting with Vietnam's Prime Minister Pham Minh Chinh, Apple's CEO Tim Cook expressed interest in involving more Vietnamese suppliers. As a testament to this shift, Apple moved its iPad production from China to Vietnam, marking a significant milestone.
Textile and Apparel
The textile and apparel industry is another key sector shifting its manufacturing operations to Vietnam. Major multinational retail giants, including Nike and Adidas, have diversified their manufacturing bases to Vietnam, driven by cost-effectiveness. Notably, during the first half of 2014, these renowned fashion brands transitioned substantial orders from China to Vietnam. The decision was influenced by the rising wages in China, which prompted manufacturers to seek alternative locations. Currently, Vietnam boasts an average production worker wage of approximately $284 per month, making it a competitive choice. Nike, for one, has established a strong presence in Vietnam with over 100 suppliers, including 96 factories concentrated in the southern region, as revealed in the Vietnam Footwear Manufacturing Industry Report 2022.
Automotive and Manufacturing
Vietnam's automotive and manufacturing sector is experiencing substantial growth, fueled by various factors. Notable companies like TCL and Mitsubishi have chosen Vietnam as a strategic location for their production operations. TCL is in the process of shifting its TV production to Vietnam, aligning with the trend of companies seeking to diversify their manufacturing locations. Mitsubishi, too, has opened an assembly plant in the southern province of Binh Dinh, Vietnam. ZF, an automotive manufacturer based in Germany, has recognized the advantages of Vietnam and established its own production plant in the country. The growth of these industries aligns with the DBS report released in April 2023, which identifies Vietnam as a key beneficiary for the relocation or co-location of production. The nation's competitive costs, skilled workforce, extensive free trade agreements, and proximity to China, along with its bright medium-term growth prospects, contribute to its appeal as an emerging manufacturing hub.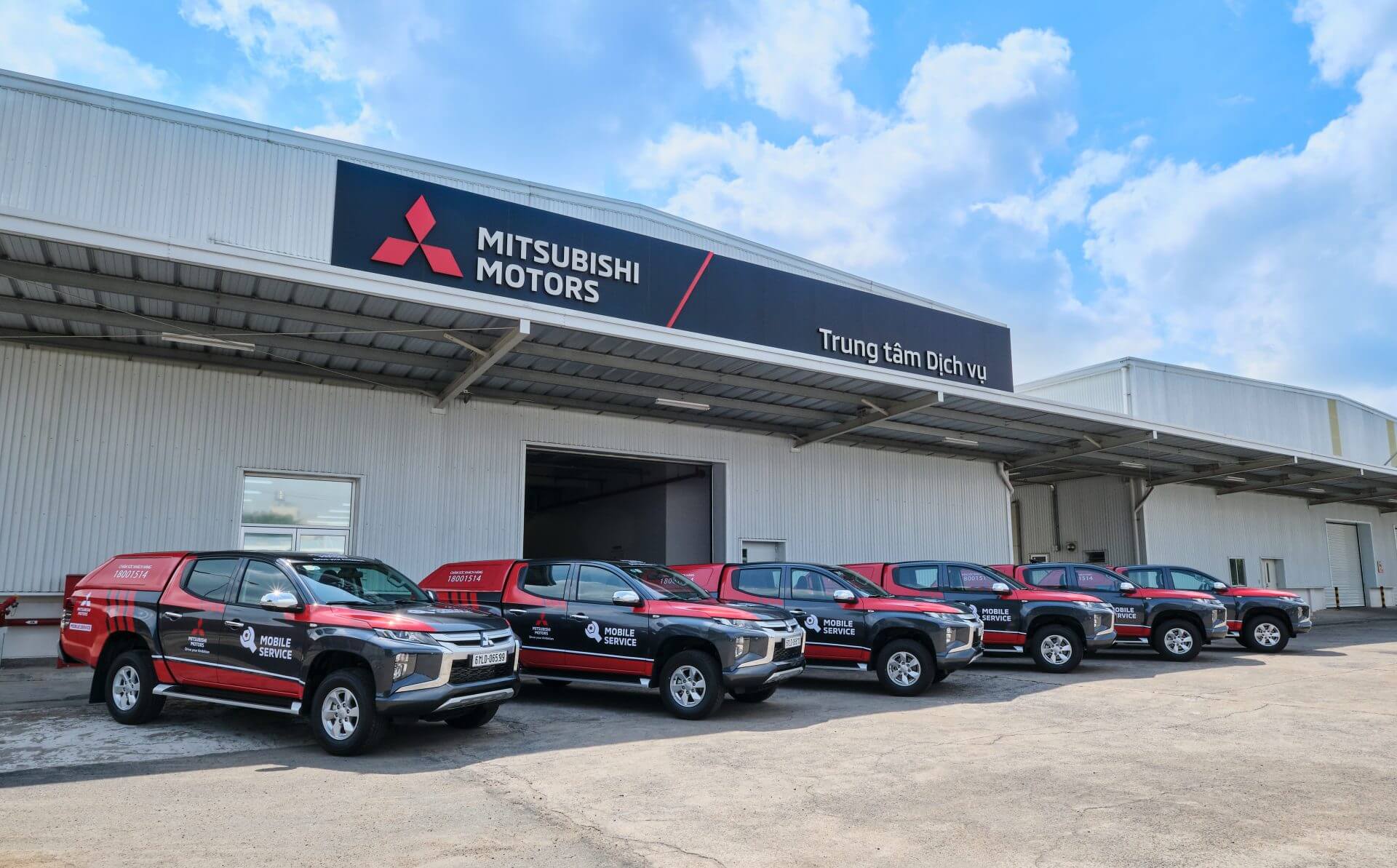 Benefits and Challenges of Shifting Production to Vietnam
Benefits
Shifting production to Vietnam offers a range of advantages, making it a strategic choice for businesses. The Vietnamese government has taken a calculated approach, transforming the nation into a 'China plus one' alternative for global production. This transformation is supported by a series of free trade deals, including the Comprehensive and Progressive Agreement for Trans-Pacific Partnership (CPTPP) and the EU Vietnam FTA (EVFTA). These agreements facilitate access to numerous markets and enhance the ease of conducting international trade.
Vietnam's strategic location and expanding infrastructure also position it as a global export hub. The country's comprehensive transportation network, which includes seaports and airports, facilitates the efficient movement of goods. These developments contribute to the nation's appeal as a source for global exports.
Moreover, Vietnam's sizeable consumer market, with a population exceeding 99.4 million according to the General Statistics Office of Vietnam, presents immense potential. The nation's increasing income levels and evolving population structure have led to a surge in consumption demand. This shift creates significant opportunities for businesses, including those from China, looking to invest in Vietnam and tap into the growing consumer base.
Challenges
While the benefits are substantial, there are challenges to consider when shifting production to Vietnam. One challenge is the diminishing cost advantage of land. The cost of industrial land is increasing, particularly in major cities. For instance, industrial land rent in Ho Chi Minh City reached a record high of $198 per square meter, followed by Hanoi at $140, and Da Nang City at $80, according to a report by real estate consultancy Cushman Wakefield. This increase reflects the growing demand for industrial space and heightened competition.
Another challenge is the reliance on parts and raw materials from China. Many factories in Vietnam source essential components from China, which can create vulnerabilities in the supply chain, especially during times of global disruptions.
Navigating regulatory compliance and adhering to various local standards can be complex for businesses entering the Vietnamese market. Furthermore, the need for continuous infrastructure development is vital to support the country's growing manufacturing sector and maintain efficient logistics and transportation networks.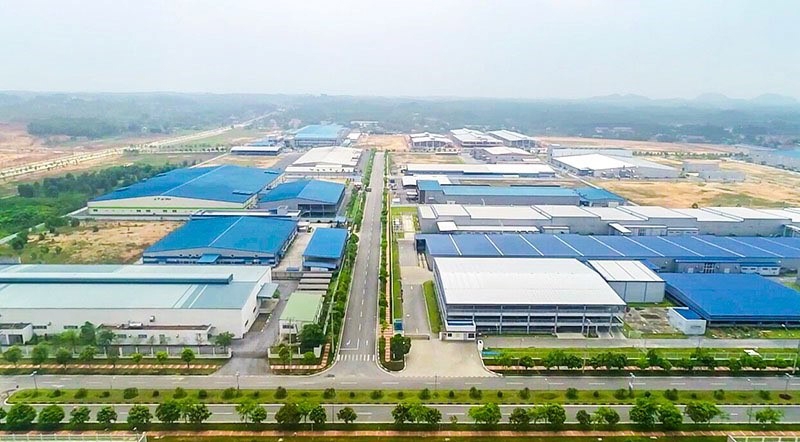 Vietnam's Role in ASEAN and the Global Market
Vietnam's ascendancy as a manufacturing powerhouse holds considerable implications for global trade and supply chains. As businesses worldwide seek to reduce their reliance on single production sources, Vietnam's emergence as a viable alternative presents new opportunities for enhancing supply chain resilience. The country's growing presence in the global manufacturing arena has the potential to reshape the dynamics of international trade, fostering a more diversified and interconnected global supply network. Additionally, Vietnam's proactive measures to improve infrastructure, streamline trade procedures, and foster a conducive business environment are further strengthening its role in global trade. By leveraging its strengths and actively participating in regional and global economic initiatives, Vietnam is poised to play a pivotal role in shaping the future of the ASEAN and global markets.
Final Thoughts
The ongoing manufacturing shift from China to Vietnam marks a pivotal moment for businesses worldwide. Exploring the significant opportunities and challenges within the electronics, textile, and automotive sectors, it becomes evident that Vietnam's manufacturing prowess is on a dynamic rise. Emphasizing the benefits of investing in Vietnam, such as lower labor costs, a skilled workforce, and strategic trade agreements, it is clear that the country presents an enticing proposition for companies seeking to diversify their production bases. While the transition entails navigating complexities such as supply chain disruptions and regulatory compliance, Viettonkin's comprehensive services stand ready to guide your seamless entry into the flourishing Vietnam manufacturing industry. Reach out to us today and capitalize on the full spectrum of expertise we offer to support your successful venture.