In the realm of global business, making the decision to invest in Singapore or opt for investment opportunities in China is a pivotal choice that necessitates careful evaluation. This article serves as a comprehensive guide, illuminating the significance of geographical location, human resources, economic background, economic policy, and investment incentives in shaping the environment for foreign direct investment. By comparing these crucial factors, we aim to provide investors with valuable insights, allowing them to make informed decisions that align with their investment goals and strategies.
Investing in Singapore: Geographical Location and Human Resources
Strategic Location for Investment Opportunities
Singapore's strategic location at the intersection of major shipping routes and air corridors is not just a logistical win; it is the golden ticket to emerging markets as well as developed economies. Located at the southern tip of the Malay Peninsula, this global hub offers direct access to the booming economies of Southeast Asia, China, and even as far away as China East and Australia. For investors, this means unparalleled global exposure and diversification opportunities.
In comparison, China has a favorable geographical location, near emerging Asian markets, Japan, and adjacent to the sea. This positioning has allowed China to develop a robust transportation network and engage in global import and export through extensive export networks. While China's location is advantageous, Singapore's focused accessibility to diverse markets remains a unique selling point for businesses aiming to expand their international footprint.
Workforce Quality for Investment Environment
Singapore's status as a melting pot of many cultures not only enriches its cultural fabric but also provides fertile ground for global networks and cross-cultural partnerships. With a predominantly highly skilled workforce, Singapore ensures a competitive labor market and brings significant benefits to businesses. The quality of human resources in Singapore aligns with the nation's commitment to education and skill development.
China, as the fourth-largest country globally with a population exceeding a billion, offers enormous supply and demand potential. Despite disruptions from the Covid-19 pandemic, China's gradual return to economic recovery is attracting foreign investment. However, it's essential to acknowledge that skilled workers account for only 26% of the total workforce in China. The sheer size of China's labor market offers both opportunities and challenges for investors.
Understanding the Economic Background for Investments in Singapore
Singapore's Thriving Economy
Singapore's economic landscape is a diverse and dynamic arena, characterized by its highly developed and successful market economy. A cornerstone of this success lies in the country's prominent exports, which encompass electronics, chemicals, and an array of services. These export-oriented industries continue to drive Singapore's economic growth and global relevance.
One of Singapore's outstanding strengths lies in its financial sector, often dubbed the "Switzerland of Asia" due to its reputation for stability, transparency, and innovation. The financial industry in Singapore provides a robust and dynamic environment for various financial activities. Fintech, in particular, has flourished in this thriving financial hub, attracting investors and financial businesses seeking to harness its potential. In the "IMD 2022 World Competitiveness Ranking," Singapore secured an impressive third place among the most competitive countries globally. Sectors notably supported by the government, such as IT technology and services, renewable energy, and the pharmaceutical and biotechnology industry, have thrived, further solidifying Singapore's position as a center for biomedical science on the world stage.
China's Post-Pandemic Economic Landscape
As China emerged from the challenging times of the Covid-19 pandemic, its economic focus in recent years has remained largely centered on the promotion of manufacturing and heavy industry. State-owned enterprises and prominent domestic companies have received protection and encouragement from the government to invest in high technology, new equipment and materials production, the service sector, renewable energy, and environmental protection. China's approach aims to foster technological advancement and reduce environmental impact.
China's investment landscape exhibits a strategic shift, with a deliberate emphasis on discouraging foreign investment in key sectors where the government seeks to transform domestic companies into globally competitive multinational corporations. This approach may pose challenges for foreign investors aiming to penetrate markets previously supported by state or traditional state monopolies. In alignment with the government's agenda, speculative investments in areas like real estate and property are discouraged, underlining China's commitment to long-term economic development and stability.
Economic Policy and Law for Investment in Singapore
Legal Framework for Investing in Singapore
The investment landscape in Singapore is underpinned by an exceptionally inviting legal framework. The city-state has mastered the art of attracting venture capital, private equity, and foreign direct investment through pro-business policies. Singapore offers a seamless journey for investors, from its transparent legal structure and robust intellectual property protection to its investor-friendly tax regime, all supported by a robust digital infrastructure. These investor-friendly conditions are a boon to entrepreneurs, startups, and multinational corporations. Some of the positive aspects include non-discrimination against foreign investment, a harmonious blend of financial and labor policies, expeditious administrative procedures, and an uncomplicated, investor-friendly tax system with one of the world's lowest corporate tax rates at just 17%. Singapore's legal system is characterized by transparency, fairness, and objectivity, further instilling investor confidence. Notably, Singapore boasts one of the world's most extensive networks of Double Taxation Agreements (DTAs) and Free Trade Agreements (FTAs), with 27 FTAs worldwide. This approach promotes international trade and business, providing investors and companies based in Singapore unrivaled access to pivotal global markets.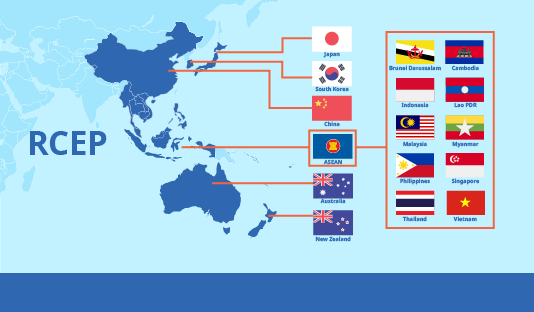 The Complex Legal Landscape in China
While China presents a wealth of opportunities for investors, its legal environment can be described as multifaceted, constantly evolving, and intricate in terms of administrative procedures. One of the notable drawbacks is the perceived lack of transparency and inadequate protection of intellectual property rights, issues that investors should approach with caution. The Chinese government's stance on foreign investment remains more restrictive than other major economies, with several sectors closed to Foreign Direct Investment (FDI). Investors in China must navigate through a regulatory framework known as the Negative List for Foreign Direct Investment. While post-Covid-19, China has hinted at expanding opportunities for foreign investment, substantial changes are yet to materialize. FDI appears to be more welcome in three key areas: high-end manufacturing, production-oriented service industries, and China's Central, Western, and Northeastern provinces. Understanding the intricate and ever-evolving legal environment is crucial for investors eyeing China, ensuring informed and prudent decision-making.
Detailed Investment Incentives in Singapore
Investing in Singapore comes with a suite of enticing incentives, ranging from tax exemptions to support for international expansion:
Start-Up Tax Exemption Scheme (SUTE): For eligible companies, SUTE provides a substantial tax benefit. Starting in 2020, businesses can enjoy a 75 percent tax exemption on the first S$100,000 (US$73,770) of chargeable income for the initial consecutive three years. The subsequent S$100,000 of chargeable income qualifies for a 50 percent tax exemption. Note that SUTE applies exclusively to the first three-year assessments. Beyond this period, firms can transition to the Partial Tax Exemption (PTE) scheme.
Partial Tax Exemptions: In cases where companies do not meet the SUTE criteria, they can still benefit from the Partial Tax Exemption (PTE) scheme. Introduced in 2020, the PTE allows businesses to receive a 75 percent exemption on the first S$10,000 (US$7,400) of chargeable income. An additional 50 percent exemption can be applied to the next S$190,000 (US$140,000).
Double Tax Deduction for Internationalization (DTDi): Singapore has a vast network of Avoidance of Double Taxation Agreements (DTAs) and Exchange of Information Arrangements (EOI Arrangements), covering 106 countries. Notably, Singapore has signed DTAs with 96 jurisdictions. Under the DTDi, businesses can claim a 200% tax deduction on eligible expenses related to international market expansion and investment development operations. This tax advantage is particularly attractive for enterprises seeking to expand their international footprint.
These incentives, combined with Singapore's pro-business environment, make it an attractive destination for foreign investors.
Final Thoughts
In this comparative exploration of investment opportunities, we've uncovered the unique advantages that set Singapore apart as a prime destination for investors. From its strategic geographical location at the crossroads of global trade to its world-class workforce and favorable economic policies, Singapore offers a compelling investment environment for businesses to thrive. As you contemplate your investment decisions, it's crucial to recognize how these factors can shape your success in the competitive world of business.To delve deeper into the wealth of investment opportunities that Singapore presents, we invite you to explore our comprehensive guidebook, "Doing Business in Singapore." Unlock the potential of your investment in Singapore and gain invaluable insights into establishing and growing your business in Singapore with the support of Viettonkin. Your journey to success begins here.